1. To add a Custom Page size to, click the button marked "Add Custom Page".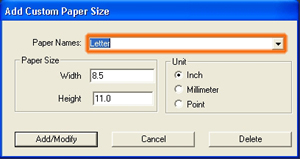 1. Select the "Paper Name" window at the top as marked on the left.
2. Enter a name that you want to use to identify the new size with.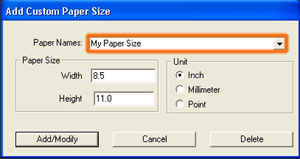 1. Notice we entered "My Paper Size".
2. Now we are ready to give the name some dimensions.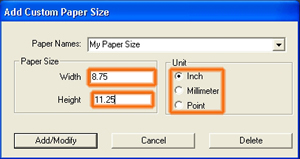 1. Now enter the width and height of your required page dimensions.
2. You have the option of entering the size in inches, milimeters or picas.